♬
♪
It's beginning to look a lot like Christmas
♫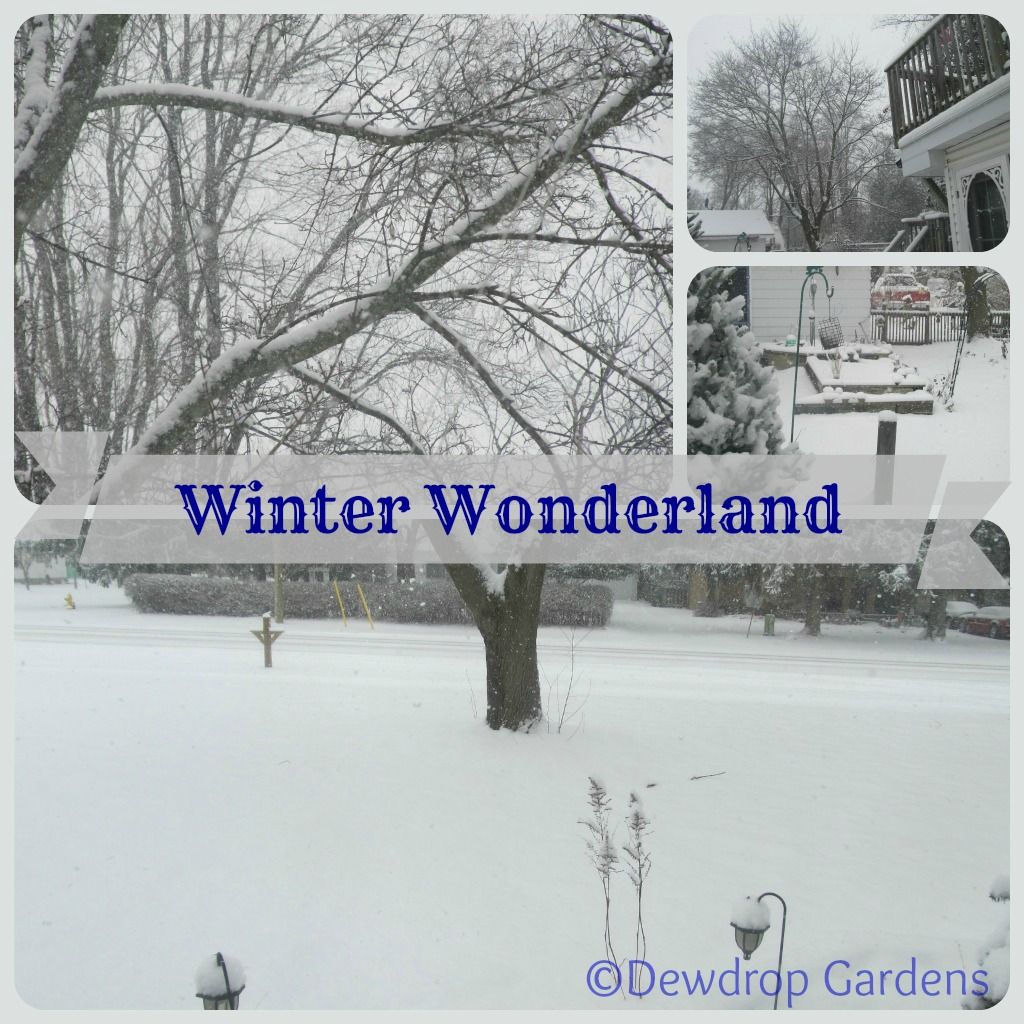 Okay, I know, it's February. But really, today is so beautiful outside with all the snow we are getting! I love it but at the same time, very glad I don't have to drive in it.
When we first got up, the snow had only been falling for an hour or so. Our neighbour across the street was out brushing the snow off the walkway...at dawn...in his shorts!! (yes, he gave me permission to post this of him. lol)
The birds are certainly enjoying their home-made suet and the recycled Christmas tree for protection from the elements. Juncos, Finch & Downy Woodpeckers are the ones that seem to enjoy them the most.
So while I was happily shooting pictures, writing this post and enjoying the oh so pretty snow falling, I get a phone call from my husband...
♬
The weather outside is frightful
♫
Larry had just left for his annual ice fishing weekend down on Lake Erie with his buddies. Terrible weather to be driving in and he only drove about 5 minutes away when it happened. The snow plow walked drove away unscathed...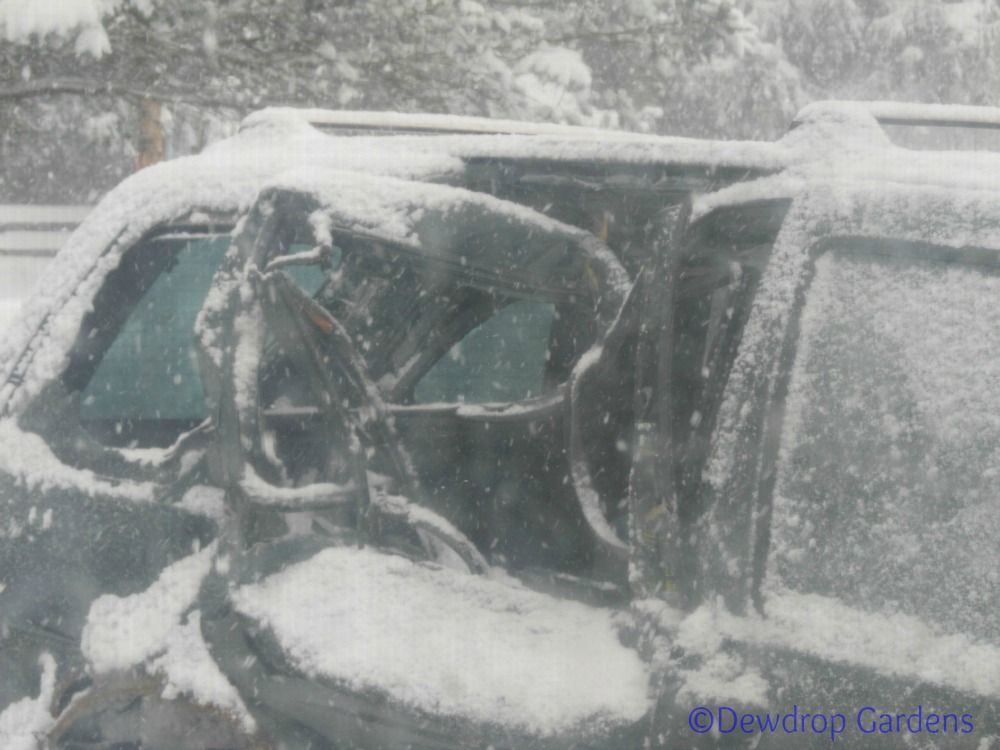 Fortunately, nobody was hurt in this accident. Thank God there was no one in the back seat which is where the main damage was.
I guess I shouldn't be singing these types of songs when I see the dangerous snow falling.
But, really, when it looks like this, how can you not?
♬
Let it Snow, Let it Snow, Let it Snow
♪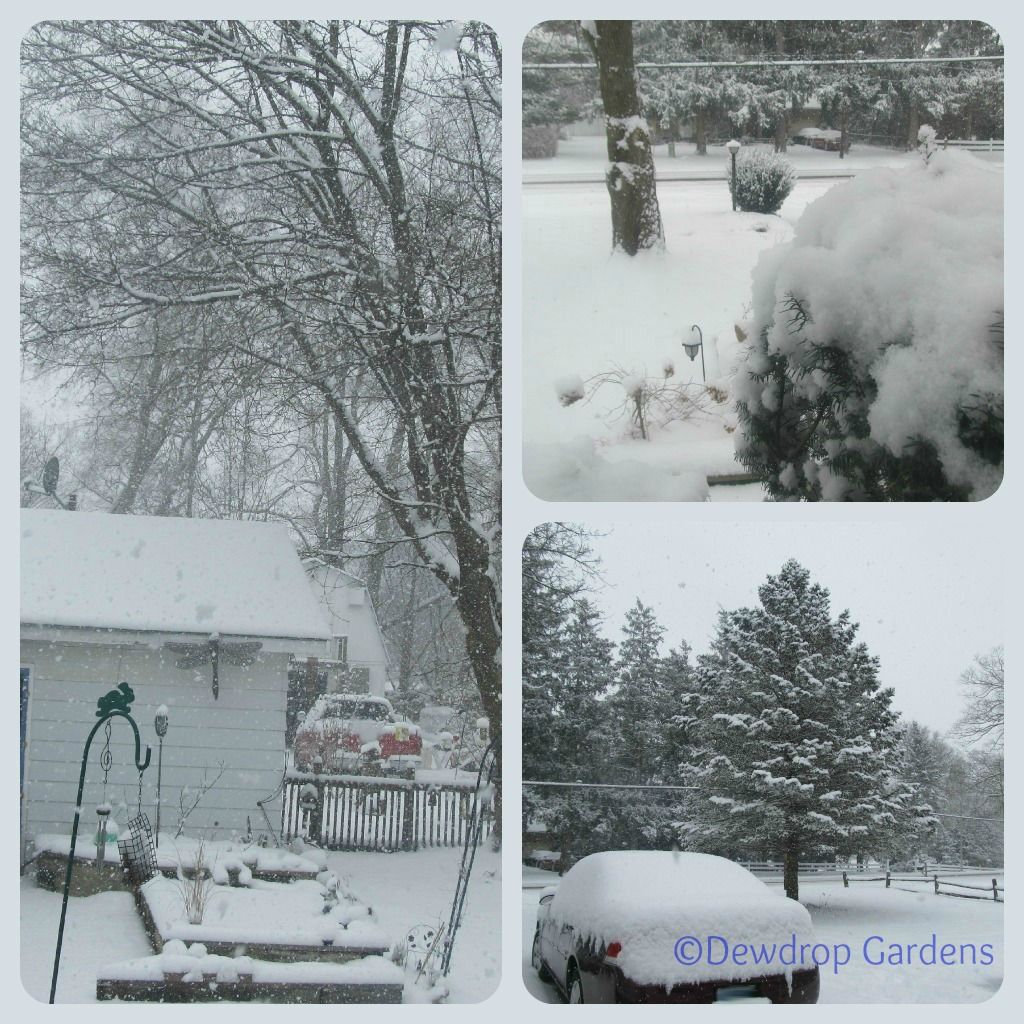 There was 1/2 a foot of snow on my car when I cleaned it off!
But, please Mother Nature, let everyone get to their destinations safe! Maybe a sleigh would be a safer mode of transportation today.
♫
It's lovely weather for a sleigh ride together with you
♪
Why couldn't they leave after the storm? It was over shortly after 1:00pm...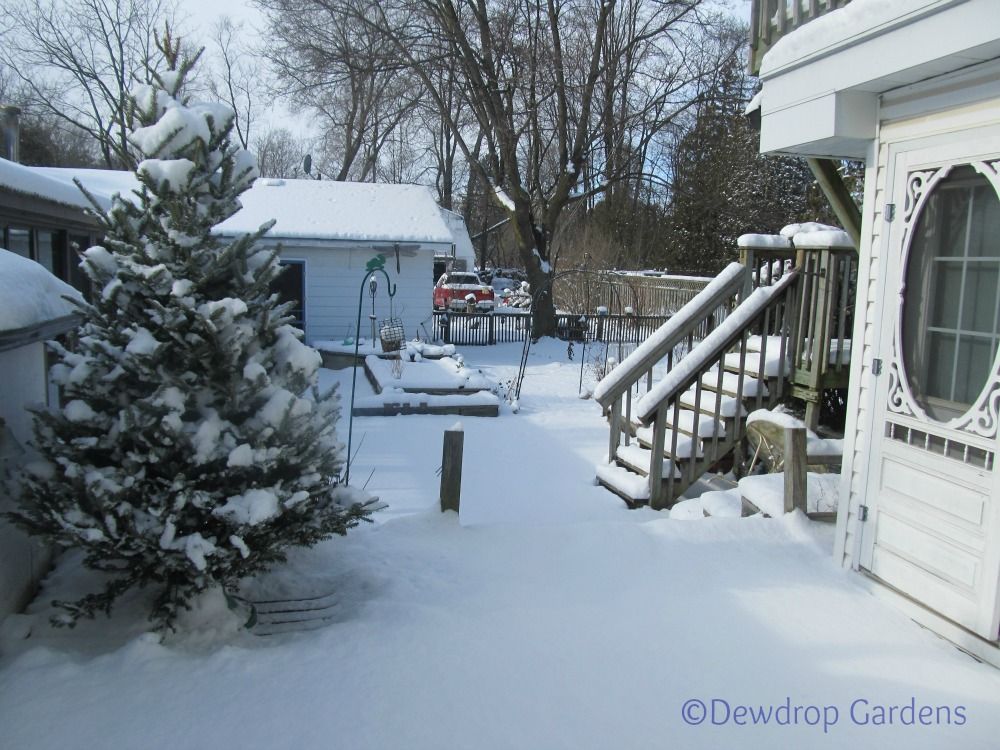 ...however, it has started up here again. (Yes, it's taken me this long to write, edit, upload photos and publish this post! Lots of distractions today.)
If you are getting dumped on, please take care.
I've seen 3 police cars speed by with their sirens going...a very rare occurrence around these parts.
Are you getting the snow yet?
Update: Larry told me when they got to Vanessa (about 15 minutes south-west of here) there wasn't a speck of snow and the lake area (40 minutes away) has none either. He's still trying to figure out what exactly happened...
Hopefully I have the picture issue fixed! Sorry for the problems.